Advisory Board

Jamila Ali Rajaa
Jamila Ali Rajaa holds the status of Ambassador following 30 years of service with the government of Yemen as a representative and advisor in the diplomatic corps, as well as various ministries. She was also a prominent mediator, moderator and member of Yemen's National Dialogue Conference in 2013.
Rajaa has been a consultant for foreign offices of European governments involved in peace efforts in Yemen, including Germany, the United Kingdom, as well as the United Nations. She is also the founder of a private consultancy firm that works closely with international and regional development and humanitarian agencies. Her recent consultative work relates to the restoration of state institutions and transitional norms for national reconstruction.
As a senior researcher, analyst and lecturer, Rajaa has published numerous studies and articles related to human development, human rights, media and communications, gender and civil society in Yemen and across the Middle East and North Africa. She is widely recognized as a pioneer of women's rights and empowerment in Yemen and the wider Arab world, and is a founding member of Yemeni Women Pact for Peace and Security, which advocates for women's inclusion in peace building processes.
Rajaa holds an MA in journalism from the American University of Cairo, and a BA in English literature from Cairo University.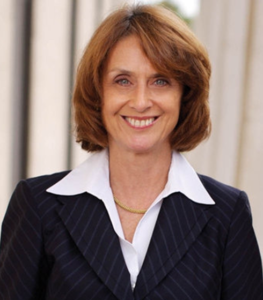 Barbara K. Bodine, Ambassador
Ambassador Barbara K. Bodine is a distinguished professor in the practice of diplomacy and the director of the Institute for the Study of Diplomacy at the Edmund A. Walsh School of Foreign Service at Georgetown University.
Her 33-year Foreign Service career was spent primarily on the broader Arab Gulf region with a dual focus on security/counterterrorism and governance/development. Her first assignment in the Department of State's Bureau of Near Eastern Affairs was country officer for Yemen. She returned to that office as deputy director 10 years later, and served as US ambassador to Yemen from 1997 through much of 2001. She visited Yemen regularly until 2014. Other overseas assignments include Kuwait and Iraq (twice). In 1991 she received the Secretary of State's Award for valor for her work in occupied Kuwait.
Ambassador Bodine also served as coordinator for counterterrorism operations and acting overall coordinator for counterterrorism, director of East African affairs and dean of the School of Professional Studies at the Foreign Service Institute. Since leaving the Foreign Service, she has held a number of fellowship and academic positions at the Kennedy School of Government, MIT, and, for seven years was a lecturer in public and international affairs and director of the Scholars in the Nation's Service Initiative at the Woodrow Wilson School, Princeton University. She regularly teaches courses, lectures and provides public commentary on Yemen and events in the region.
She is a former member of the board of directors of the American Academy of Diplomacy, a member of the Council on Foreign Relations, and a regent emerita of the University of California. She is a graduate of the University of California, Santa Barbara, and the Fletcher School of Law and Diplomacy.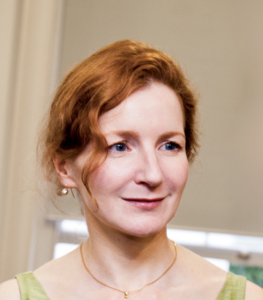 Elisabeth Kendall
Elisabeth Kendall is senior research fellow in Arabic and Islamic studies at Pembroke College, Oxford University. Previously, she held tenured positions or fellowships at the Universities of Edinburgh, Oxford and Harvard. Before returning to Oxford in 2010, she served as director of the Centre for the Advanced Study of the Arab World, a UK government sponsored initiative aimed at building research expertise.
Kendall spends significant time in the field, particularly in Yemen, and acts as pro-bono international advisor to a cross-tribal council in eastern Yemen that promotes community cohesion as a counterweight to al-Qaeda and Daesh expansion. She has delivered invited lectures at numerous universities globally as well as in the House of Lords, House of Commons, FCO, NATO and various British and international military establishments. She features regularly in the international media and is the author or editor of several books, including ReClaiming Islamic Tradition (2016, with Ahmad Khan), Twenty-First Century Jihad (2015, with Ewan Stein) and Literature, Journalism and the Avant-Garde: Intersection in Egypt (2006, 2010). She also conceived of and edits the "Modern Middle Eastern Vocabularies" series, which includes the titles Security Arabic, Intelligence Arabic and Media Arabic.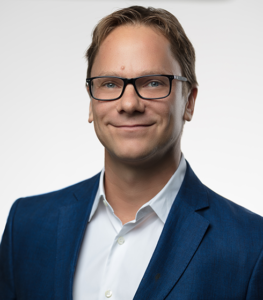 Timothy Fairbank
Tim Fairbank is currently a nonresident senior fellow at the Atlantic Council and an adjunct at the RAND Corporation. From 2008 to 2016, Fairbank was the co-founder and managing director of Development Transformations (DT), where he oversaw and managed the organization's governance, civil society, analytical research, and political transition programs throughout the Middle East, North Africa, Eurasia, Asia, and Africa. Fairbank established and directed DT's offices in Yemen during this period and secured funding from US and European donors to conduct political analysis, civil society development, and governance support throughout Yemen.
Prior to co-founding DT, Fairbank spent nearly a decade at the National Democratic Institute for International Affairs (NDI) where he worked to support civil society development, capacity building, democratic elections, political parties, parliaments, and civil service training in countries in transition. His private sector background includes working for MPRI (Engility), where he was named their first director for democracy and rule of law.
Fairbank was an adjunct professor at Georgetown University's School of Foreign Service, where he taught a graduate course on political transitions. He also spent two years as an adjunct faculty member at the University of Maryland's Department of Government and Politics. Fairbank earned his Master's degree, with distinction, from Georgetown University's School of Foreign Service.