Overview
Direct Saudi-Houthi talks intensified in October, even while UN-backed efforts to reinstate and expand the truce that expired October 2 stalled and the Houthis and the Yemeni government escalated their words and actions. Riyadh and the Houthi authorities publicly exchanged delegations on October 12. While both sides portrayed these delegations as technical teams working toward a prisoner exchange, the Sana'a Center has learned that they were composed of more senior officials than publicly reported, including several members of Houthi leader Abdelmalek al-Houthi's inner circle. The Saudis offered what was described as a comprehensive deal, one that would involve Saudi Crown Prince Mohammed bin Salman receiving senior Houthi official Mahdi al-Mashat.
While Saudi Arabia appeared to pursue a more conciliatory approach in October, the Houthis followed the end of the six-month truce with threats culminating in drone strikes October 18-21 at the oil shipping ports of Nushayma and Al-Dabba. Though the facilities were undamaged, such port strikes could further impact oil exports — and the revenues they generate that the government relies on to function. This prompted the Yemeni government to adopt a harder line, with the government's National Defense Council on October 23 officially designating the Houthi movement as a terrorist organization. Yemeni government officials emphasized they would work to minimize the designation's economic impact on people living in Houthi-held areas. The government lacks mechanisms to enforce any sanctions accompanying it, but the designation could inadvertently further fragment the Yemeni state (see the Sana'a Center's October editorial).
Although international actors visited various parties in the region, attempting to get a truce back on track, UN-backed negotiations appeared to stall, with Saudi and Houthi leaders refusing to engage in international mediation. On November 1, UN envoy Hans Grundberg departed Muscat, his talks with Houthi officials seemingly having made little progress.
Internally, the government and Saudi-led coalition sought to resolve differences at meetings in Riyadh, with Saudi Arabia displeased about the dissension within the Presidential Leadership Council (PLC). Although rumors persisted of a potential cabinet reshuffle to better represent the makeup of the PLC, the only substantive government change in October was the formation of a new negotiating committee for peace talks with the Houthis, which included representatives from a wider range of parties, including the STC, Islah and the National Resistance forces. At the local level, while Shabwa Governor Awadh bin al-Wazir al-Awlaki made arrangements for a governorate-wide conference to ease tensions following Islah-STC clashes in August, dueling STC- and Islah-backed protests in Wadi Hadramawt escalated over the presence of the Islah-aligned forces in the 1st Military Region.
In Houthi-held areas, authorities arranged mass celebrations for the Prophet Mohammed's birthday. Organized with a view to project unity and normalcy, authorities collected extra-legal taxes on businesses and forced citizens to participate in the events. Separately, multiple clashes were reported in Sana'a governorate during October, with Houthi-aligned forces storming Saref village to the east of the capital amid ongoing attempts to expropriate land in the area, and Houthi leaders clashing in personal dispute in Arhab district.
Peace Talks
Truce Expires, Saudi-Houthi Backchannels Pick Up
Despite expiring on October 2, the Yemen truce effectively continued for much of October as the UN envoy, Hans Grundberg, scrambled to return it to official status. The truce expired after the Saudi leadership rejected last-minute Houthi demands to add military and security personnel to the list of public-sector employees who were to receive salaries in an agreement the UN had spent weeks thrashing out. After the truce expired, both the Saudis and the Houthis refused to negotiate under international mediation, and Houthi leaders threatened to renew attacks on Saudi Arabia and the UAE if their demands for salaries and direct talks with Riyadh were not met. At the same time, Saudi-Houthi backchannel talks reportedly picked up steam.
On October 12, Saudi Arabia and the Houthis exchanged delegations, ostensibly to visit prisoners of war and discuss their eventual release. Saudi state news agency SPA described the move, which saw a Saudi delegation visit Sana'a and a Houthi delegation visit Abha, Saudi Arabia, as a confidence-building measure tied to efforts to extend the recently expired truce. Abdelqader al-Mortada, head of the Houthi-run National Committee for Prisoners Affairs, said a list of prisoners was agreed on during ongoing negotiations in Amman. Sources later revealed the Houthi delegation was of a higher level than widely reported in the media. While Saudi Arabia sent a technical team to Sana'a, the Houthi delegation to Abha included seven men, all from Abdelmalek al-Houthi's inner circle, including military commander Yahya al-Razami. Only one senior Houthi official has been involved in prisoner exchange negotiations. During the talks, the Saudi side offered a deal – the details of which are not clear – that would involve Crown Prince Mohammed bin Salman receiving Mahdi al-Mashat, the head of the Supreme Political Council. The Houthi side was said to be considering its response.
Among international efforts to restore the truce were US Special Envoy for Yemen Tim Lenderking's travel to the region October 11, immediately following UN Special Envoy Hans Grundberg's visit to the UAE for consultations with Emirati diplomatic adviser Anwar Gargash and Minister of State Khalifa al-Marar. Later in the month, Grundberg traveled to Muscat, where he met with senior Omani officials and chief Houthi negotiator Mohammed Abdelsalam, but Grundberg announced the end of his visit October 30 without reporting any progress.
Houthi Strikes Prompt Government Terrorism Designation, UN Condemnation
Following Houthi drone attacks on oil facilities at the ports of Nushayma in Shabwa on October 18-19 and Al-Dabba in Hadramawt on October 21 (see, Military & Security, 'Houthis Attack Oil Ports'), the government's National Defense Council, chaired by PLC chief Rashad al-Alimi, said it had designated the Houthi movement a "terrorist organization." According to Sana'a Center sources, Saudi officials were unhappy about the designation, as it could complicate efforts to reestablish the truce. Saudi policy appears partly driven by concern that the Houthis may attack Saudi or UAE territory during the soccer World Cup in late November and December, when global attention will be focused on the region and many visitors will travel to Qatar from within the Gulf. To mollify the PLC, Saudi Arabia has indicated that it is willing to help pay civil servant salaries.
Prime Minister Maeen Abdelmalek Saeed held a meeting October 24 with officials from the Ministry of Finance, the Ministry of Planning and International Cooperation, and the Central Bank of Yemen to discuss the economic and financial aspects of implementing the designation of the Houthis as a terrorist group. Officials grappled with how to enforce the designation without negatively impacting civilians, the humanitarian situation, and the economy. If the government is serious about enforcing its provisions, there could be important political and economic ramifications. Some state institutions are still unified, such as those issuing identification cards, and many businesses, such as banks and money exchange firms, operate in both Sana'a and Aden. Politically, enforcing the designation could undermine the government's claim to represent the entire country, further establishing the Houthi authorities as an independent state entity.
The UN Security Council also condemned the "Houthi terrorist drone attacks" in an October 26 press statement. The UNSC's description of the Houthis as a "terrorist group" first appeared in a February 28 resolution renewing sanctions against Houthi individuals. In the weeks prior to that resolution, the Houthis had launched a series of drone and missile attacks in the UAE.
Government Politics: Saudis Warn PLC to Reconcile Internally
With no progress on reinstating the truce and under pressure from Saudi Arabia, the PLC focused on getting its own house in order. Saudi Defense Minister Khaled bin Salman expressed displeasure about the state of disarray within the anti-Houthi camp during one-on-one meetings with PLC leaders who had been called to Riyadh, and hinted at an unspecified new approach if things don't improve, according to senior officials who spoke with the Sana'a Center. Efforts to reconcile centered on the return of Islah-affiliated forces expelled from Shabwa in August 2022, but UAE-backed Shabwa Governor Awadh bin al-Wazir al-Awlaki has insisted that four influential commanders, including Special Security forces head Abd Rabbu Laakab, cannot be among them.
A negotiating team was formed to represent the government in any future peace talks with the Houthis, headed by Foreign Minister Ahmed Awad bin Mubarak and including representatives of PLC President Alimi, Tareq Saleh's National Resistance forces, the STC, Islah, and other parties. Members included Abdulmalek al-Mekhlafi of the Nasserist party; Nasser al-Khobaji and Abdelrahman Sheikh of the STC, Yasmin al-Qadhi, an unaffiliated women's and children's rights activist from Marib, Islah's Ali Ashal, Abdullah Abu Houria of the National Resistance forces, Abdelkhaleq Beshr, and Islah member and committee rapporteur Mohammed al-Emrani. Southern groups, meanwhile, worked toward uniting their constituents to create a unified southern position ahead of any broader peace talks. Members of the STC-aligned Southern National Dialogue Team (SNDT), held meetings throughout October in Shabwa and in Abyan, including with Shabwa Governor Al-Awlaqi on October 6 in Ataq and with local leaders, party heads, and southern political figures two days later. SNDT members also met October 23 in central Abyan with local authority officials, tribal sheikhs and others.
Speaker of Parliament Sultan al-Barakani is working on revamping the former ruling party, the General People's Congress (GPC), and reportedly held a meeting in Cairo in late October to choose new party leadership. Abu Bakr al-Qirbi, who served as foreign minister from 2001 to 2014, condemned the reports in a tweet. The GPC is divided between elements in Sana'a under Houthi control and others in Aden working with the government. Qirbi, based in Muscat, said in his tweet that the party needs to focus on strengthening its position ahead of any final settlement talks.
In other developments in government-administered areas:
Aden
An urban planning official with the ​​General Authority for Land, Survey and Urban Planning (GALSUP) was assaulted October 2 in Aden's Bir Fadl neighborhood, allegedly by armed men aligned with a land investor. The assault prompted a nearly two-week work stoppage by GALSUP employees in Aden.
On October 19, an Aden man jailed since August was released from Bir Ahmed prison after being cleared of wrongdoing by the public prosecutor. Mayas Maher, whose brother, journalist Ahmed Maher, remained in prison, said the two were taken from their home, tortured and forced to confess to crimes they had not committed; he requested the public prosecutor, Qaher Mustafa, follow up on his brother's case.
On October 20, Emirati troops left the Maashiq Palace in Crater district following a dispute with Saudi forces, only a week after the Emiratis had assumed protection duties there. The troops handed over duties to STC forces at the lower checkpoints around the presidential palace and Saudi forces at the upper checkpoints. Some of the new forces are now called the Presidential Storm Forces, operating under Commander Osan al-Anshli.
Abyan
Local STC officials stopped issuing ID cards to Abyan residents from northern Yemen on October 6, angering many residents who said the move would destroy the social fabric of the governorate. On October 6, Khaled al-Abed, the local STC executive vice president, informed employees of the governorate's Civil Status and Civil Registry in the capital Zinjibar that they were no longer authorized to issue birth certificates or personal identification cards to people from northern governorates. Abed said Al-Zubaidi, the STC president, ordered the new restrictions to thwart political organizations from trying to change the governorate's demographics. He said Abyan has been inhabited by many people from northern governorates for decades, in addition to the wartime arrival of large numbers of displaced people from Taiz, Hudaydah, and Al-Bayda. Major General Fadel Ba'ish, the STC-aligned commander of the Special Security forces, visited the Civil Status Department in Zinjibar on October 10 to reiterate the STC's ban on issuing identification cards to those originally from northern governorates.
Truck drivers began a general strike October 4 along a coastal road in Zinjibar district, protesting illegal levies imposed by STC-aligned and government forces at checkpoints throughout Abyan. Some drivers reported paying a total of more than 1 million Yemeni rials to pass through the 21 checkpoints along the major coastal road linking Aden with eastern Yemen. On October 17, truck drivers blocked traffic on a main road in Sheikh Salem village, issuing a statement appealing to STC president and PLC member Aiderous al-Zubaidi and Abyan Governor Abu Bakr Hussein to lift the levies. The office of STC Vice President Ahmad bin Breik ordered forces on October 18 to limit levies to 100,000 rials per truck, but Security Belt forces refused to implement the order, and STC-affiliated forces arrested several truck drivers on October 19. On October 27, an agreement to lift the strike was reached at a meeting of the truckers' representatives, Bin Breik, Hussein, and STC military and security leaders. According to the agreement, truckers would be charged only once, paying 200,000 rials at the Hassan checkpoint in Zinjibar district.
Demonstrators in Khanfar district, north of Zinjibar, demanded the dismissal of Al-Razi hospital administrators, alleging corruption and poor services at the hospital. On October 10, STC security forces arrested Dr. Nayef Jowal and attorney Hussein al-Hindi on charges they organized the protests, which were held daily for two weeks.
Hadramawt
In early October, Hadramawt Governor Mabkhout bin Mahdi returned to Mukalla after a three-week stay in the UAE as competing political protests continued to play out in Wadi Hadramawt. These demonstrations included, for the first time in years, rallies for an independent Hadrami state. Organized by leaders of the Al-Kathir tribe, the largest in the governorate, thousands of people who gathered on October 7 in Seyoun raised a flag created in 2013 symbolizing the unity of the Hadrami people and shouting slogans demanding autonomy. The protests were implicitly supported by the Islah party, possibly to counter demonstrations by STC-supported groups. On October 14, thousands of residents gathered at Al-Kathiri Palace in the city of Seyoun in an STC-backed demonstration demanding the expulsion of the Islah-affiliated forces of the 1st Military Region and their replacement by Hadrami Elite forces.
Protests were not limited to Wadi Hadramawt. On October 15, former Hadramawt Governor Faraj al-Bahsani mobilized members of his tribe, the Al-Hamoum, in the Wadi Ain area of the governorate's southeastern Al-Shihr district to demand local power rest with Hadramis. The demonstration may have been an attempt to restore the influence of Al-Bahsani and his former deputy and fellow Al-Hamoumi tribesman, Amr bin Habrish. Both men were sidelined in August with the appointment of Governor Bin Mahdi.
Amid contract negotiation difficulties and Houthi threats to oil exports, oil workers in Hadramawt also have begun to mobilize. On October 11, workers of the contracting companies of PetroMasila went on strike after demands to increase their salaries and benefits were ignored. The strike led to the suspension of work in sectors 14, 10, and 51, some of the most productive blocks in the governorate. The workers announced they would lift the strike for 72 hours after they received calls from Hassan al-Jabri, head of the Popular Escalation Committee of the Hadrami Uprising, on October 18, and Governor Bin Mahdi met with representatives of workers from Block 14 on October 20. Bin Madi directed the relevant authorities to address workers' demands, including salary increases. On October 31, following reports that the threat of Houthi drone attacks had frozen oil exports, Calvalley Petroleum Ltd. announced a suspension of oil production at Block 9 due to the "current extremely challenging situation" and a lack of oil storage capacity. In a letter addressed to the Hadramawt governor, the company said that management had notified every contractor "to demobilize its personnel and equipment and to consider all contracts and POs terminated."
PLC head Rashad al-Alimi was expected to visit Hadramawt in early- to mid-November, in what would be his first domestic trip outside Aden since the PLC was formed in April.
Al-Mahra
On October 10, security forces in Al-Mahra referred to the courts 16 people accused of weapons and drug smuggling. Seven of the accused allegedly smuggled weapons for the Houthis from Iran to Yemen, and six were Iranian sailors accused of bringing drugs into the country. Later in the month, security forces in Al-Mahra claimed to have captured a major arms smuggler from Al-Shihr. Ahmed Bamuallem allegedly funneled weapons to Houthi forces. He was taken into UAE custody at Al-Rayyan airport in Mukalla.
On October 26, Al-Mahra University was established by presidential decree, and former Minister of Electricity and Energy Anwar Kalashat was appointed its president. Residents of Al-Mahra have had to travel to other governorates or study abroad to attend university, greatly increasing their higher education costs. Al-Mahra residents and local authorities had demanded a university be established in the governorate for years.
After Saudi forces raided his home in July 2022, Al-Mahra protest movement leader Sheikh Ali al-Hurayzi returned to Al-Mahra from Oman in late October. Saudi authorities accuse Al-Hurayzi of arms smuggling and links to military camps concealed in the rugged Oman-Yemen border area.
Al-Jawf
Hussein al-Aji al-Awadhi, who is close to PLC chief Al-Alimi and has maintained good relations with Saudi Arabia, was appointed governor of Al-Jawf on October 10, replacing Sheikh Amin al-Ukaimi, who is under house arrest in Saudi Arabia. Al-Ukaimi fell out of favor with the Saudis after the Houthis began taking over the populated western districts of Al-Jawf in March 2020, and was accused of inflating the number of troops under his command in order to increase the budget for salaries and line his own pockets. Al-Awadhi served as governor six years ago, and appears to have been installed to improve military readiness in case renewed fighting breaks out. He hails from the Al-Bayda tribe of Al-Awadh.
Senior Islah figures were unhappy with Al-Awadhi's appointment, viewing it as a further attempt to sideline the party as its position has come under threat in Hadramawt and Al-Mahra. The Islah office in Al-Jawf released a statement on October 11 denouncing the decision to replace Al-Ukaimi. On October 25, Al-Ukaimi loyalists called on tribes to meet at the Dahm tribe camp in the east of the governorate in an attempt to pressure the PLC to retract its decision.
Tribal unrest in Al-Jawf governorate created problems for Houthi and government authorities in October. On October 11, pro-government military forces at Al-Obaid checkpoint in Al-Alam district killed Mohammed Shuwail al-Nufi, a member of the Bani Nouf tribe, after a dispute over illegal levies imposed at the checkpoint on private cars. Members of the tribe subsequently killed two soldiers and captured four others at the checkpoint, while the remaining forces fled. On October 24, Bani Nouf tribesmen clashed with Houthi forces in the east of Al-Hazm district near Al-Labanat, with two tribesmen injured and three Houthi fighters killed. The clashes started when the Houthi forces prevented three cars smuggling prescription drugs and cigarettes from reaching Houthi-controlled areas. Bani Nouf tribesmen earn money by facilitating smuggling and have clashed repeatedly with Houthi forces in recent months. The leader of the Houthis' 6th Military Region, Abu Badr Zara'a, is from the Bani Nouf tribe, and intervened to deescalate the situation. But less than two weeks later, fighting resumed. The clashes have blocked the entry of commercial goods, including fuel, cooking gas and cigarettes.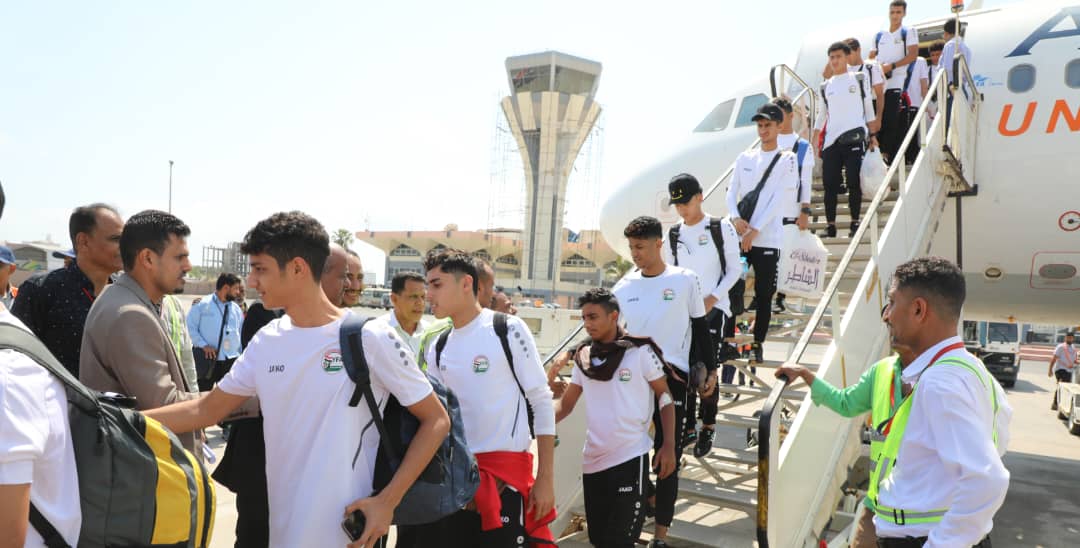 Houthi Politics and Governance
Houthi-led Religious Celebrations: Show of Unity or Sign of Compulsion?
Houthi authorities organized mass celebrations throughout their territories on October 8 to mark Al-Mawlid al-Nabawi, the Prophet Mohammed's birthday. Houthi media extolled the event as not only the largest in Yemen's history but the largest in any Muslim country. In Sana'a, crowds gathered in Al-Sabaeen Square under strict security measures. The cost of staging the Mawlid celebrations – during a time of economic deterioration and sky-high energy prices – was clearly considerable. The celebrations carried two messages, one of strength and unity after the stalled truce talks, and a second suggesting that the event was not only a celebration of the Prophet's birth but of the Houthi movement itself. The events included more youth-oriented music videos than usual, with modern folk-pop singing as well as traditional religious hymns, in an apparent effort to normalize such mass events among the populace. Civil servants were shuttled to parade grounds – a familiar tactic under former President Ali Abdullah Saleh – and Houthi officials advised people to decorate their vehicles, buildings and homes in green lights while demanding financial contributions from individuals, businesses and organizations to offset costs.
Insecurity in Sana'a
Abu Muthanna al-Lajami, an influential pro-Houthi businessman, and members of the Central Security forces and Military Police intercepted Sheikh Adel Abdullah Shubaih al-Sarfi's car at a Sana'a intersection October 11. After shooting Al-Sarfi in his car and killing him, Houthi military vehicles then besieged the village of Saref, to which Al-Sarfi belonged, in the Bani Hushaysh district to the east of Sana'a, and threatened to storm the village. The violence stemmed from the refusal of Al-Sarfi and other tribesmen to allow Houthi figures to seize their land and impose levies on their crops, an ongoing dispute that has often devolved into incidents of looting and murder.
Politician and retired diplomat Major General Dirham Noman was killed October 16 when a gunman stormed the guard's room at his home and opened fire, according to Noman's son, Hamdan al-Hakimi. Al-Hakimi identified the gunman as Fatah al-Aswadi, who was reportedly a mentally unstable retainer, according to Sana'a Center sources. Noman, a military leader during the 1962 revolution in North Yemen, held many government positions, including the governorships of Al-Jawf, Marib, Dhamar, and Shabwa, before serving as Yemen's ambassador to Ethiopia from 2012-2016.
Armed clashes erupted October 25 in Bayt Maran village in Sana'a governorate's northern Arhab district between forces led by Raymah Governor Faris al-Habbari and forces loyal to State Minister Nabih Abu Nastan. Two fighters on each side were killed and dozens were wounded. The fighting arose from a dispute over the imprisonment three months ago of two brothers accused of murder. Houthi investigators cleared them and ordered Abu Nastan's office to free them, but he refused. The men's father, Hajj Abdullah Musleh al-Qamadi, appealed to Al-Habbari, a powerful and brutal pro-Houthi tribal sheikh who has mobilized thousands of fighters on behalf of the Houthis. On October 27, Houthi leader Mohammed al-Houthi ordered security forces to Bayt Maran to stop the clashes.

International Relations
On October 4, the UN Security Council sanctioned Ahmed al-Hamzi, commander of the Houthi Air Force and Air Defenses, which includes its drone operations, for playing "a leading role in Houthi military efforts that directly threaten the peace, security, and stability of Yemen." One week earlier, the Security Council placed two other Houthi commanders on its sanctions list: naval chief Mansour al-Saadi, who "masterminded lethal attacks against international shipping in the Red Sea," and Mutlaq al-Marani, former deputy head of the National Security Bureau intelligence agency and current deputy of Military Intelligence, for overseeing the "torture and other ill-treatment" of detainees and for arresting and detaining humanitarians and diverting humanitarian aid. The US Treasury Department sanctioned Al-Marani in December 2020, and Al-Hamzi and Al-Saadi in March 2021.
On October 11, US President Joe Biden signaled a willingness to reevaluate America's relationship with Saudi Arabia in response to OPEC+ cuts to oil production over US objections. Some Democratic Party members have accused Riyadh of siding with Russia, which is part of OPEC+ and the target of Western sanctions due to its invasion of Ukraine. Biden said that "there will be consequences" for Riyadh's decision. Retaliatory measures could include blocking future arm sales, which could alter Saudi military calculations in Yemen.