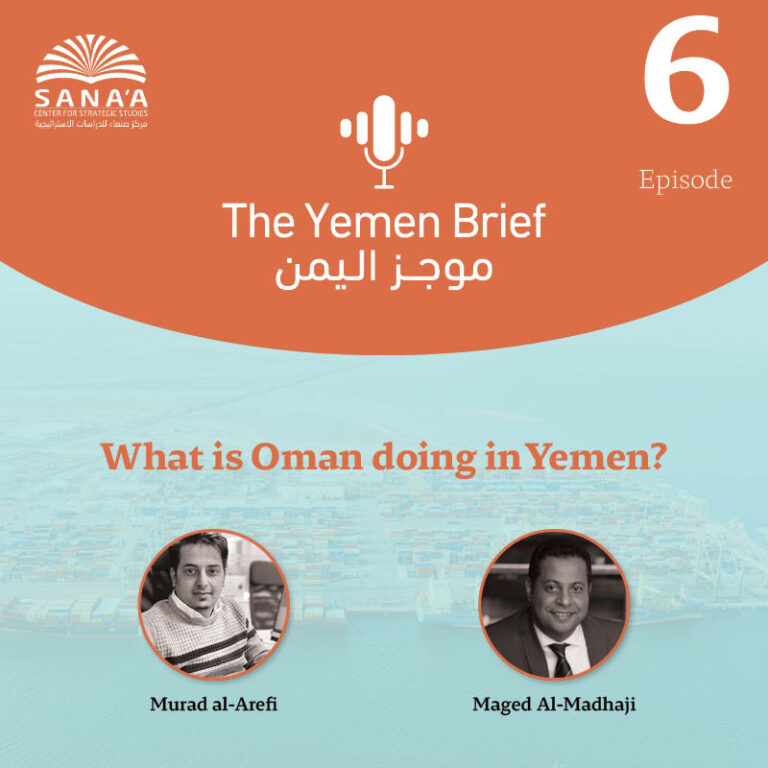 After Iran, Oman is the nation with the greatest influence over the Houthi movement. The Omani government has hosted Houthi officials since 2015, providing a degree of international cover and legitimacy for the movement and facilitating its political growth.
The UN Panel of Experts has alleged that Oman's land and water borders with Yemen constitute one of the primary routes for smuggling weapons to Houthi forces. Traditionally Oman has served as a respected an unbiased mediator in regional conflict, but its seeming divergence from neutrality also provides Muscat with a unique degree of leverage over the Houthis, one the Saudi coalition and its US backers hope will be instrumental in ending the war.
Sana'a Center Arabic Editor Murad al-Arefi talks to Maged al-Madhaji, the Executive Director and a Co-Founder of the Sana'a Center for Strategic Studies about the role of Oman in Yemen since the beginning of the conflict. Madhaji is the author of a recent Sana's Center report on the history and future of Omani diplomacy in Yemen.
The Yemen Brief Podcast is the place to turn for informed insight about Yemen and the surrounding region. This podcast is a Sana'a Center production.