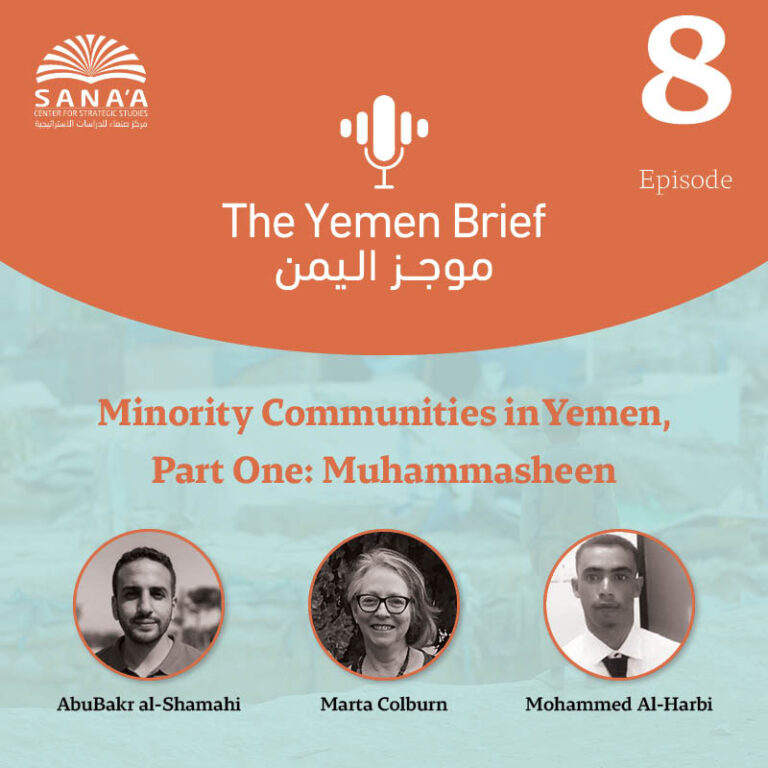 The Muhammasheen, literally the "marginalized," is an ascriptive term designating an ethnic hereditary minority of Yemenis associated with certain types of occupations. Its members, numbering some 500,000 to 800,000, are prohibited from bearing arms or owning property, and stigmatized as weak and of foreign descent. The ostracization of the Muhammasheen, who were traditionally referred to as Al-Akhdam, or "the servants," has exacerbated their rates of poverty and vulnerability to sexual and gender-based violence in Yemen.
Further, the group's status has made them especially susceptible to the privations of the conflict and its accompanying humanitarian crises, and they face additional hurdles in their work to alleviate its effects.
AbuBakr Al-Shamahi discusses the Muhammasheen and the hardships facing the group with Marta Colburn, an American researcher who has worked in Yemen since the 1980s, and Mohammed al-Harbi, a Yemeni activist and researcher at the Erada Foundation for Development and editor-in-chief of Sawt Al Muhammasheen. Colburn and Al-Harbi were co-authors of a recent Sana'a Center study on the Muhammasheen community in Yemen and how it is being affected by the war.
The Yemen Brief Podcast is the place to turn for informed insight about Yemen and the surrounding region. This podcast is a Sana'a Center production.